A History Lesson in Rug Cleaning
The USA Clean Master rug cleaning method is more than a modern-day variation of tried-and-true ancient cleaning methods. Up until the industrial revolution, carpet cleaning was a physically demanding task which, despite the strain it put on one's body, was not particularly effective at cleaning.
In fact, until modern day equipment was developed in the late 20th century, rug cleaning was nothing more than rug beating. Rather than taking your rug out and beating it in the back, today we use a combination of state-of-the-art techniques and trained professionals working together to revitalize your rug's color and character.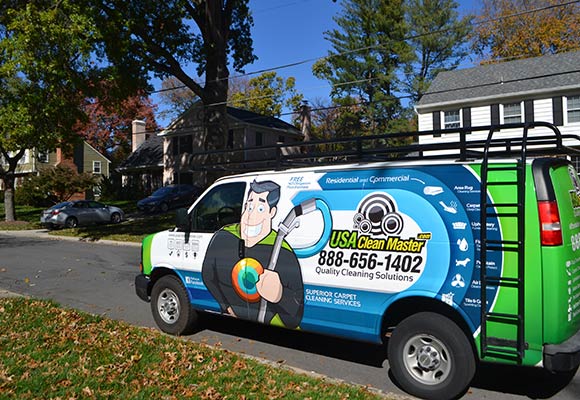 All Persian Rugs Are Oriental Rugs
Area rugs are just that. Rugs whose function and design are used to actualize a person's vision of a particular space. Area rugs vary in shape, size, and price and their cleaning methods vary as much as the assortment in which they come. Many cleaning services advertise Oriental and Persian rug cleaning services.
We do as well, however we have found that many of our customers are unsure if their rug is Oriental or Persian. In this case the word Oriental signifies its origins in the Far East. While both types of rugs are considered extremely durable as well as wise investment assets, one difference lies in the fact that most Oriental rugs are constructed using silk weaving while Persian rugs are typically wool-based. The cleaning process for most area rugs is the same and involves several stages.
Tailored Area Rug Cleaning Services in Washington, DC
USA Clean Master has invested in state of the art machinery that was expressly designed for rug cleaning and even rug repair. Therefore, most of our rug cleaning and repair services are carried out on our premises. As always, our staff is more than happy to answer any questions you might have regarding specific cleaning techniques, particulars of your rug, or about scheduling a pickup and delivery. We know that in many cases area rugs are more than just rugs, they are heirlooms. You'll be relieved to know our rug cleaning specialists treat them as such. If you have any questions regarding our rug cleaning service in Washington, DC or you want to know more about our other services, feel free to give us a call at 202-558-2102.