USA Clean Master
Hours: Mon-Sun 8:00am - 8:00pm
Gaithersburg, MD 20877
Type of Service Requested
Professional Carpet Cleaning
Has your carpet started to produce unpleasant odors or has it gotten stained and lost its fresh look? Does it no longer feel as comfortable underfoot? If the answer to any of those questions is yes, then you should hire a professional carpet cleaner in Gaithersburg, MD. We can help you bring back the true colors, softness, and fresh smell of your carpet.
Yes, hiring a professional is a little more expensive when compared to the cost of doing the job yourself, however, there are certain risks involved in DIY carpet cleaning, which can raise the true cost of DIY. Some of which include:
Poor cleaning results
Carpet fiber damage
Water damage and mold growth
Carpet delamination
Shrinkage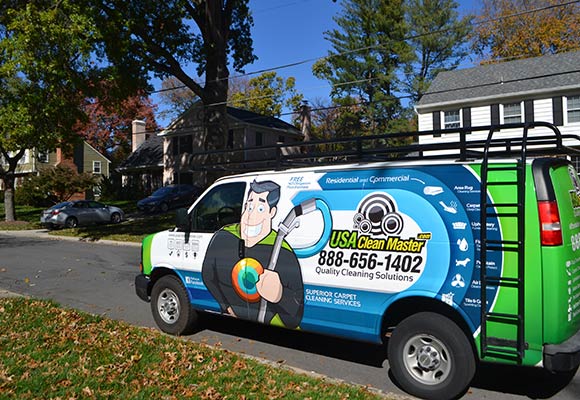 So, if you have invested a decent amount of money into your carpet, and desire to achieve proper cleaning results, then hiring professional carpet cleaning services is essential.
USA Clean Master's Gaithersburg local branch is here for all your carpet cleaning needs.
Carpet Cleaning Techniques
When it comes to carpets, they are renowned for collecting and holding onto dust, dirt, allergens, and other air pollutants. The act as filters in your home, unlike other hard flooring options. While most carpets seemingly look or feel the same, they actually aren't. They are mostly made out of a range of different fabrics that require unique and special attention in order to effectively clean and preserve the quality of the carpet.
For this, there are different techniques that are used by USA Clean Master's specialists.
Carpet Steam Cleaning
Steam cleaning employs a hot water extraction technique. Essentially, the hot water is expelled under pressure from a commercial-grade machine. It agitates the carpet fibers, which then breaks down all of the hardened soil, dirt, and invisible to the eye air pollutants. Subsequently, a vacuum extracts the moisture from the carpet, taking with the water all of the removed contaminants.
The key difference in steam cleaning as compared to other methods is that it essentially trades chemicals for heat without reducing the effectiveness of the strength capacity when it comes to cleaning a carpet. It is the ideal solution for people with little tolerance to certain chemicals or those with allergies or who live with young children or pets.
Carpet Deep Cleaning
Deep cleaning is amongst the most effective carpet cleaning techniques. This method extracts even the most stubborn of stains and potentially harmful particles that have been deeply deposited into the carpet fibers with ease.
USA Clean Master is usually known for our steam and deep cleaning, but our techs are also experienced in:
Shampoo Cleaning
Dry Cleaning
Foam Cleaning
Bonnet Cleaning
You can be sure we will choose the best cleaning method for your carpets.
Hire a Local Carpet Cleaning Company
USA Clean Master is a carpet cleaning service provider in the Gaithersburg, MD area that works with the most experienced and certified carpet cleaning specialists. We are available for both residential and commercial projects.
Among the advantages of our company, you'll find that:
Our carpet cleaning specialists use hi-tech equipment like high pressure vacuum extractors which alone are very expensive.
We use EPA-registered cleaning solutions to maximize the results.
We offer a range of green cleaning solutions. We are aware of how to take advantage of green cleaning methods and leave our customers satisfied.
So, if you are looking for carpet cleaning technicians in Gaithersburg who will make you a priority and can get the job done quickly, effectively, and at your convenient time, then don't hesitate to get in touch with us. Our proven track record speaks for itself. You can simply call USA Clean Master at 240-224-8255, or select the "Order Service Now" button on the page to get a free estimate for your individual needs as well as to book our services.