USA Clean Master
Hours: Mon-Sun 8:00am - 8:00pm
10220 River Rd, Potomac, MD 20854
Type of Service Requested
Carpet Cleaning Is Important
Carpets have many advantages, but they also have one big drawback: they must be cleaned regularly to stay in good condition. This is because they attract stains and unpleasant odors. They can become discolored and worn-looking if they are not maintained well. You might not be able to see it, but dirt particles inside the carpet will break apart the carpet fibers and destroy the carpet. You can keep your carpet fresh-looking and make it last longer by ensuring that it is cleaned by professionals on a regular basis. There is no other process more important than choosing the perfect carpet cleaner in Potomac, MD to help you take care of your home.
USA Clean Master - Best Choice for Carpet Cleaning in Potomac
Turn to USA Clean Master whenever you need professional carpet cleaning services in Potomac, MD. We focus on excellent results and customer satisfaction. We always strive to make sure that each job is completed excellently, and we take pride in having more than a decade of cleaning experience. Moreover, we are insured and licensed so you can have complete peace of mind.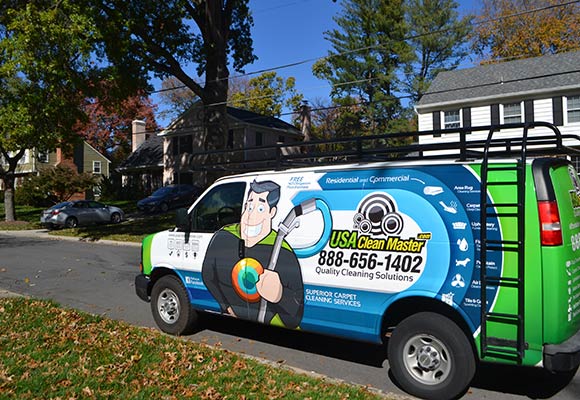 We are certified by the IICRC (Institute of Inspection Cleaning and Restoration Certification). Our technicians, therefore, have the training and expertise to apply the correct cleaning method for your carpet.
Green Carpet Cleaning Solutions
We understand that our clients care about the environment and that this care extends to their homes. We, therefore, have made available certified green cleaning agents so that our clients won't need to worry about noxious chemicals left behind. Eco-friendly cleaning agents can do as good job if not better of cleaning your carpets without exposing you and your loved ones to dangerous chemicals.
Carpet Cleaning Services We Provide
We are experts in multiple cleaning techniques, such as steam carpet cleaning and deep carpet cleaning, so that we can match the right method to your needs.
We are a well-known and respected firm that specializes in offering residential and commercial carpet cleaning services. Contact USA Clean Master today! Let us set you up with a free estimate for your next carpet cleaning service. We look forward to cleaning your home or business soon.
FAQs About Carpet Cleaning In Potomac MD
Do I Need To Move My Furniture Before Technicians' Arrival?
Our specialists can move light furniture like ottomans, dining chairs, stools etc. But if you want us to clean carpet under beds, sectional sofas, etc, please move all heavy furniture beforehand. Otherwise our techs will work around these furniture pieces.
Do I Need To Vacuum Before Professional Carpet Cleaning?
No, you don't need to vacuum carpets. Our techs will take care of your carpeted floors.
What Do Professional Carpet Cleaners Use?
Technicians at USA Clean Master are equipped with all needed professional equipment and use certified green cleaning supplies. For more details call us at 240-434-4031!
How Much Does It Cost To Have A Carpet Professionally Cleaned?
We don't give quotes. The price depends on size, type of carpet fibers, general carpet conditions like presence of stains, damages etc.
Call for a free estimate 240-434-4031!