USA Clean Master
Hours: Mon-Sun 8:00am - 8:00pm
2011 Crystal Dr, Arlington, VA 22202
Type of Service Requested
Emergency Flood Damage Restoration
Water Damage can be caused by heavy rain, snow, busted pipes or any other damaged water source. The Institute of Inspection Cleaning and Restoration Certification (IICRC) identifies three levels of water damage which range in the potential for permanent damage. In the most severe cases, flooded unsanitary water becomes stagnant and creates countless bacterial health hazards for the immediate domain and even the surrounding area. As the evaporation rate increases, it is common to see otherwise sturdy materials (like brick and stone) become totally saturated with mold and mildew and the amount of restoration possible minimal. While this is certainly an extreme case, it is important to note that even level one water damage (toilet tank or water fountain bust) can rapidly turn into a level three tragedy if the proper steps are not immediately taken by certified and qualified experts.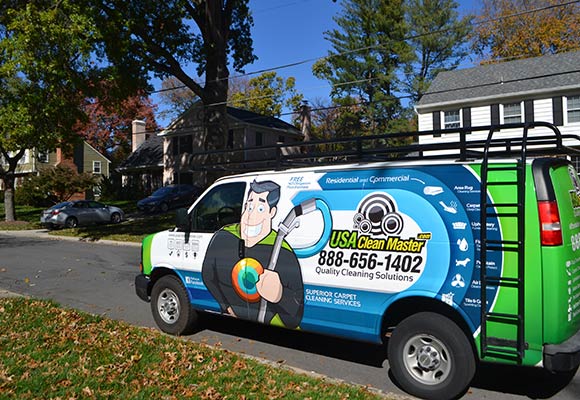 Remediation And The IICRC's Standards
Water damage restoration is yet another emergency service offered by USA Clean Master 24/7. Our technicians are educated according to the present IICRC standards and are trained in differentiating different levels of damage and the associated remediation required. After the initial water extraction is complete our technicians will continue on with the drying phase. Level one damage might typically require air movers and blowers, however if there appears to be damage to any substructure, such as plaster or drywall deterioration, more robust equipment must be put in place in order to avoid rusting metal and weakening beams. We also prepare for the yet to be seen secondary effects of water damage by sanitizing, disinfecting, and deodorizing the damaged area.
On Call 24/7
Water damage remediation is not an optional service nor is a service that many people are prepared for. We want you to know that you only have one thing to do, call us. We will take care of the rest. While much of the future cleaning work can be handled by us, like any upholstery or carpet cleaning, our technicians are not only trained in the actual labor of water damage remediation but also in assisting the responsible party figure out a long term restoration plan. We consider that just part of the job.