What We Offer to Our Customers in Fort Lauderdale, FL
Our services include the following things:
Residential Upholstery Cleaning
Residential upholstery tends to get dirty due to excessive use. Thus, our company offers top-qualified cleaners for the job. They use advanced tools and technology to extract hidden dust. One session each year can keep your household furniture in great shape for years to come.
Commercial Furniture Cleaning
Most importantly, along with residential jobs, we also cater to commercial needs. Office seats and sofas are used much more than an average household. To thoroughly clean commercial sofas and couches, we use toxic-free, but strong and effective cleansers. A regular vacuum won't clean office furniture like a professional technician with specialized equipment. Hiring our upholstery cleaning company in Fort Lauderdale, FL, saves your sofas, reception seats, executive chairs, and couches from harm.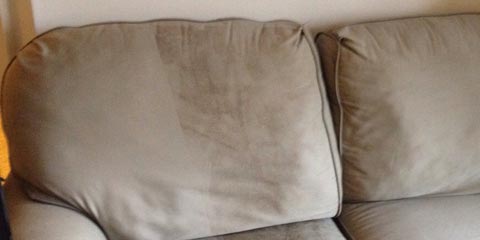 We are Experts in Cleaning Various Types of Furniture Fabrics
Not only do we offer services cleaning upholstered furniture sets for indoor living and working, but we also cater to RVs and outdoor furniture as well. If your RV sofas need a thorough cleaning, you know whom to contact. Our top-notch services are available for every type of material. From cotton to linen and synthetic fiber, our company has cleansers and methods for all fabric types. If you ever thought that you can't reuse your old sofa, think again. We will restore it to its original form.
Of all materials, leather requires utmost care. So, our team focuses on identifying the leather type before starting with the cleaning. The cleaners make sure that your leather furniture remains soft after all cleaning processes. Moreover, the use of conditioners and protectors helps your furnishings retain their silkiness.
Car and Boat Upholstery Cleaners
Are you thinking about how to clean your car and boat seats? Don't worry, we have some easy solutions for you. By arranging an appointment with our team, you can have everything cleaned in a short amount of time. USA Clean Master has experts who clear out all the debris and dust from the innermost parts of your upholstery.
Top-Notch Methods and Green Solutions
We are well aware of the concerns of our client regarding the environment. Just like you, we also care for our surroundings, so we only use non-toxic green solutions. All of our methods are safe for use and do not harm your family, pets, or your employees. Moreover, we don't encourage the use of toxic materials. Your well-being is our first priority. Our cleaning methods improve indoor air quality and reduce harmful allergens. Usually, dust mites and animal dander settle within the layers of your sofas and couches. However, our best and green upholstery cleaning solutions remove all microscopic particles from the core.
Why Should You Hire Professionals Like USA Clean Master?
If you need to have a thorough furniture cleaning in Plantation & Fort Lauderdale, FL, our local branch of USA Clean Master should be your first choice. Our powerful solutions not only remove allergens but also keep the texture of the material soft. DIY methods and self-cleaning might help remove external dust but to remove microscopic particles, you need professional help. Moreover, trained technicians know how to treat delicate pieces of furnishings, whereas an amateur might ruin the texture of the fabric. Don't take unnecessary risks with your expensive living room seats and sofas. Give a call to the people who do this regularly.
Hiring experienced workers gives you an edge and the following benefits:
Reduction in allergens;
Reduced bacteria and germ particles;
Extended life span;
Extra protection;
Elimination of stains and spots;
Removal of odor.
Don't think of replacing furniture, instead have it cleaned and dried appropriately. Save your money, time, and energy by availing yourself of the right services. Our professional cleaners will manage all aspects of your furniture cleaning.
Get a Free Estimate for Upholstery Cleaning in Your Area
We at USA Clean Master of Plantation, FL believe in flexible scheduling and can even come on the same day if our techs are nearby your residence or office.
Call us at 954-703-4211 or just fill out our quick form and get a super-fast and FREE estimate for top-notch upholstery cleaning services!