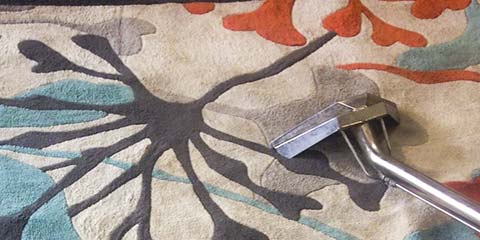 Our Rug Cleaning Services
Commercial and Residential Rug Cleaning
Rugs are commonly used in both homes and offices. However, when they face heavy foot traffic, it causes them to become dirty and worn out. That is why we offer professional cleaning services for rugs in your homes and office buildings. Our rug cleaning specialists can meet the needs of both residential and commercial clients. All you need to do is call us to schedule your appointment.
On-site and Off-site Rug Cleaning
We provide our clients with the choice of having their rugs cleaned on-site or off-site. You can either have the entire procedure done at your property or have our technicians take it with them to be cleaned at our facility. In both options, the area rugs are thoroughly vacuumed, washed, and disinfected. But for rugs that are heavily stained, we do recommend our off-site deep cleaning to achieve the best results.
Read more about the difference and specifics of On-site and Off-site Rug Cleaning Services.
If you choose to have your rugs cleaned at our facility, just inform us when ordering the service. Our tech will then come to your house at the agreed-upon time to pick up the rug. The good news is that we do not charge an extra fee for our pick-up and delivery service, you will only pay for the cleaning itself!
Cleaning Different Types of Rugs
Our state-of-the-art cleaning equipment can handle all types of rugs. Whether you own a beautiful Persian rug or a delicate wool rug, we will use the appropriate cleaning technique and solutions to avoid damage and bring your rug back to life. Chinese rugs and Indian rugs, synthetic and natural fabric rugs, antique rugs and Oriental rugs, our experienced cleaners are trained to handle them all.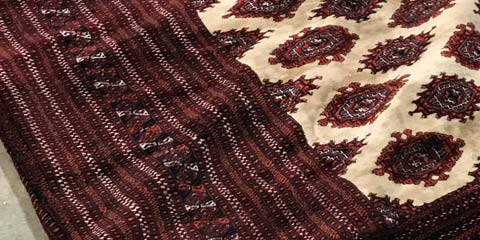 What do You Gain from Professional Rug Cleaning?
The rug cleaners at USA Clean Master are certified professionals. We treat each rug with care and give utmost attention to every piece. The shine and softness of a rug slowly disappear with years of use, but our rug cleaning company is here to bring that shine back. The aim of our professional cleaning service is to return your rugs to their former glory.
Another benefit of having your rugs cleaned by professionals is that it helps to eliminate unwanted bacteria and microbes from the rug. A clean rug not only looks better and adds to the beauty of your home, but also creates a healthier living environment. Our cleaning will extend the life of your rug and reduce indoor air allergens.
Hire USA Clean Master of Fort Worth for Your Rug Cleaning Needs
USA Clean Master is the best solution for anyone who wants their rugs cleaned quickly and effectively. We understand that not everyone has enough time to spend hours on cleaning their rugs. That is why we provide an optimal solution for everyone. Our experts will come to your home or office and perform all the necessary steps to clean your dirty old rug. We will wash the rug using eco-friendly cleaning solutions, sanitize and deodorize, and finally dry it so it can be quickly used again.
Throughout the process, our technicians always involve the customer and take your feedback and requests into consideration. We only consider the job done when you are fully satisfied. All you need to do is pick up the phone and call us at 817-886-0826 to hire our professional rug cleaners.