Persian and Oriental Rug Cleaning in North Carolina
Amongst all the rugs, Persian and oriental are two categories which need extra care. These kinds of rugs are very delicate and expensive, so one cannot use any random cleaning chemical and hope it will do a good job. At USA Clean Master, we use specialized cleaning solutions to clean each type of rug. Our specialists make sure that none of our solutions harm the pile or structure of the rug. Our rug cleaners in Charlotte, NC, put in extra effort to remove stains and dirt from inner layers. Removing tough stains like that of coffee and wine is not an issue for our team. What's more, our cleaners conduct color tests so that the solution doesn't destroy the appearance of the rug. We start with vacuuming and proceed to deep cleaning the Persian rug. Similarly, for oriental rug cleaning services, we remove the visible dirt before applying the cleaning solution.
On-Site Rug Cleaning Charlotte, NC
USA Clean Master offers several solutions for its clients. Whether you want the rugs to be cleaned on-site or off-site is your choice. When someone chooses an on-site cleaning option, our team comes to their residence and cleans everything in front of them.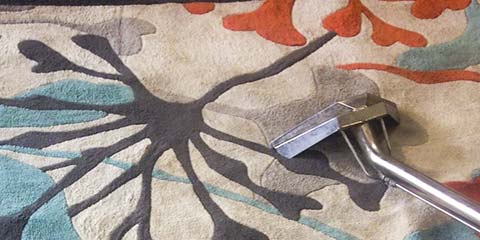 The following steps are involved in this process:
Pre-Inspection:

Your rugs are thoroughly checked to understand their condition.

Vacuuming:

Once the inspection is done, our team begins vacuuming the pieces. It helps remove all visible and hidden dirt from the rug.

Color Testing:

It's a mandatory step in the entire cleaning process. Many rugs are delicate, and there is a possibility that the cleaning solution might harm their color. So, we test out the solution to avoid any discoloration.

Steam/Deep Cleaning:

After performing all the steps, we come to the cleaning stage. You can choose either steam cleaning or deep cleaning, depending on what the rug needs.

Sanitizing (optional):

We can sanitize the rug too. It helps remove remaining germs and allergens from the fibers of the rug.

Drying:

We remove the maximum of excessive moisture from rug fibers. But your rug still needs some time to completely dry. Our technician will let you know how long your rug will need to dry.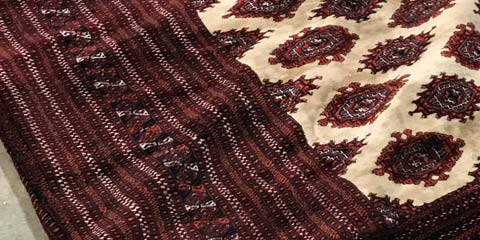 The team brings their supplies. From vacuums to cleaners and disinfectants, we arrange everything. Our clients will not even need to move a finger.
On-site cleaning is a great option, but individuals must keep in mind that it requires space. You may need temporarily to shift your furniture to make room for the process, or to remove the rug to a different area. Moreover, homes with wooden flooring cannot avail themselves of the on-site option, as they cannot get wet.
Pickup, Cleaning in Our Facility and Delivery
If you feel uncomfortable having your rugs cleaned at your house or if your rug requires extra care, then go for off-site cleaning. For this option, our team comes to your location, picks up the piece, and transports it to our facility, where it's cleaned and dried. Afterward, we deliver it to your home.
Free Estimates on Rug Cleaning in the Charlotte, NC area
Are you looking for the best rug cleaning near you? Opting for our cleaning services saves your time and energy. Instead of spending hundreds of dollars on new rugs, hire professional cleaners from our company. Our eco-friendly and economical solutions are worth the try.
We believe in flexible scheduling and can even come on the same day. Call us at 704-444-0447 or just fill out our quick form and get a super fast estimate.