USA Clean Master's cleaning services in Tampa include carpet cleaning, area rug, furniture upholstery, air duct cleaning and more.
Our carpet cleaners specialize in pet odor removal, stain removal, application of stain guard protection and deodorizing.
Quality carpet cleaning requires professional analysis of the carpet's type before determining the best cleaning method to be used. The choice of carpet cleaning solution is crucial for the extended life of your rugs and carpets.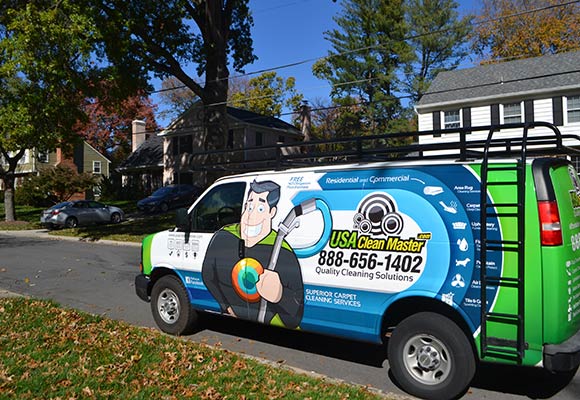 Carpet Cleaning Methods Used by Us
There are five common methods USA Clean Master offers in Tampa offers, based on your carpets type, fabrics and stain level:
Steam cleaning
Shampooing
Dry cleaning
Foam cleaning
Bonnet cleaning
Irrespective of the cleaning method used, the first step is always deep cleaning of the carpet area from dirt and dust.
Among the listed methods, shampooing is believed to be the least effective. This method can be used for carpets, which do not have heavy accumulated dirt (heavy traffic areas will not be cleaned thoroughly with this).
Foam cleaning is a hybrid of shampooing and dry cleaning. The cleaning efficiency is more and drying period is very less; making it a convenient and much preferred cleaning method (bonnet cleaning is generally used in commercial settings since it is ideally suited for industrial carpet maintenance).
Dry cleaning is ideal if you want to get your carpets cleaned and dried quickly. In this process, carpets are covered with cleaning powder, which attracts dirt. This dirt-cleaning powder complex is vacuum cleaned from the carpet.
So if you want a professional carpet cleaning service to guarantee you industry standards and use of up-to-date equipment; contact USA Clean Master at 813-699-9992.
We offer our clients quality service and reliability. Call us for carpet cleaning, area rug cleaning or furniture upholstery cleaning and breathe fresh air in clean indoor environment.