USA Clean Master
Carpet Cleaning Service
Hours: Mon-Sun 8:00am - 8:00pm
Ferris Dr
,
Houston
,
TX
77096
Type of Service Requested
US of H
Of all the many lessons USA Clean Master has learned in our 15 years serving as one of America's leading cleaning service providers, one of our favorite lessons is as follows. The US consists of 49 states...and Texas. The rumors are true, Texas is a country of its own and Houston is so Texas. When we began operating in Houston we had to throw all of our usual rules out the window because everything here is simply an exception to the rule.
Take, for example, a typical carpet stain one might find in a typical family home. In many of our other locations our technicians are getting rid of wine and coffee carpet stains and our rug repair craftsmen are busy refurbishing heirloom rugs. But in Houston, it's a whole other story. Here we deal with mud and BBQ stains on the carpet and rug damage caused by rowdy boys dragging their football cleats across the floor. While in the North East we are busy extracting water damage caused by snowstorms, in Houston we're treating mold spores caused by the unbelievable 90% humidity rate in the summer months. With all his humidity, it's no wonder carpet cleaning has become something of a staple for south Texans.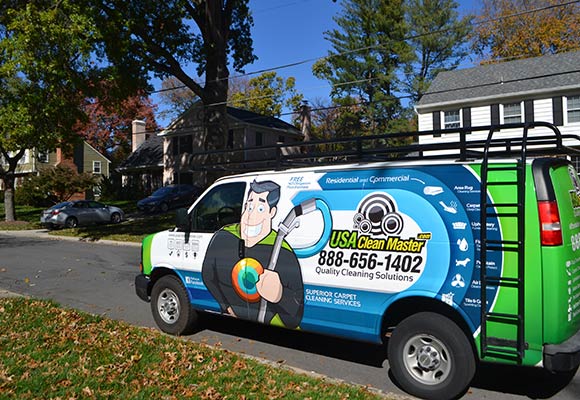 Humidity vs. Carpet
You probably already know that moisture is as welcome to home and office furnishings as a skunk is at a lawn party. Carpets are convenient victims of humidity and perfect mold incubators because, in a Texas sized ironic twist, bacteria not only contains moisture itself, it is also attracted to it. So, the dirtier your carpets are, the dirtier they will become. A deeply cleaned carpet has nothing for moisture to be attracted to and therefore a lack of bacteria, namely mold and allergens, ensures you a safer indoor air environment.
Just like all of our other services, our USA Clean Master Steam Clean comes with a complimentary over the phone or onsite price estimate so that you can be sure that what you except is what you'll receive. We tip our hats to our professional cleaning technicians who know the importance of not only good service but of excellent customer service as well. We look forward to treating all your residential and commercial cleaning needs.