USA Clean Master
Hours: Mon-Sun 8:00am - 8:00pm
Ferris Dr, Houston, TX 77096
Type of Service Requested
Wood Floor Cleaning
Wood floors in America today, while more popular than ever, are still considered to be a luxurious element in both residential and commercial spaces. Wooden floors became affordable to the middle class a few hundred years ago when more advanced tools became available that allowed craftsmen to accurately and quickly cut beams to size. As the materials became more accessible, wooden flooring became more common in the homes of everyday folk. Today, wood floors are associated with a hint of prosperity because they require quite a bit of upkeep in order to maintain their luxurious feel.
Wood floors can last for hundreds of years if they are taken good care of, but they damage easily if they are allowed to get damp, or if chips, cracks, and loose boards are not dealt with promptly. Modern day wood floors are made of either hardwood and engineered wood. While they differ slightly in appearance and functionality, they are both more inclined to injury more than their carpet counterparts.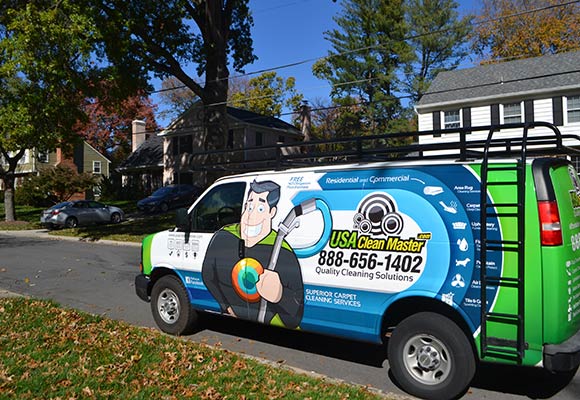 Scuffs, Scratches, and Blemishes
Scuffs and scratches are a frequent problem for wood floors even if they are surfaced sealed. When scuffs and scratches do appear, the remnant particles spread into any available cracks and corners. Sweeping them up can further damage your wood floor because these particles can scratch the surface. If these tiny particles stick around long enough they will eventually become part of the indoor air pollution that many homeowners are unaware of.
The correct cleaning method for wood floors depends on how much time and energy you have and how deep of a clean you want. If you are just aiming for appearance, then a quick sweep and mop is enough. If you are aiming for a deep clean then you will need the time and energy to get to the tough, hidden spots where dirt and grime are. Our USA Clean Master technicians are equipped with the kind of tools to get to even the toughest spots to guarantee an all over clean. We are also able to sand down scratches that not only look bad but also devalue the worth of your wood floors.
Let Us Save You Time
Wood floors can last for centuries and even though they require less maintenance than carpets, they still must be moisturized and cared for. USA Clean Master can take care of this, and many other cleaning services for you so that you don't have to. For a more information on our services and regular specials, please contact our customer service representatives today.