USA Clean Master
Hours: Mon-Sun 8:00am - 8:00pm
Lemmon Ave, Dallas, TX 75204
Type of Service Requested
Whether water damage comes from an indoor water leak or from a storm, you need to get dry again and fast.
Rely on your local water damage restoration team in Dallas, TX. We respond quickly so you can get your home dry again ASAP.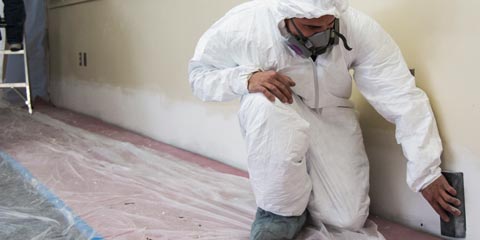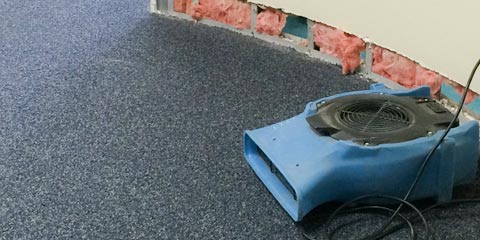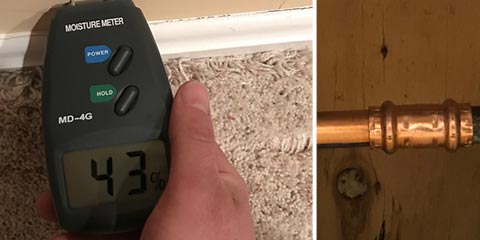 Steps of Our Professional Water Damage Restoration Service
If you wish to hire someone for professional water damage cleaning and restoration services, then you have come to the right place. We offer the best solutions in Dallas, TX. Our service covers the following phases:
1. Getting in Touch with USA Clean Master
The very first step is to hire our team. You can contact our local branch at 214-432-0227 and arrange for services of your choice. Once you explain your problem, we dispatch our best team members to help you. The best part is that we are active 24/7 for emergency water damage cleanup, so no matter how late or early it might be, there will always be someone to address your issues.
2. Inspecting the Area
A thorough inspection is crucial to analyze the intensity of the damage. Our team of professionals will check each corner to make sure that nothing is left unnoticed. Moreover, once the inspection is complete, we will give you a full accounting of what needs to be done for your property, both for your records and your insurance company.
3. Water Mitigation
Emergency water mitigation is our specialty. We make sure to handle the source of the problem effectively. The team immediately seals the water source while protecting other household items.
4. Water Removal and Extraction
After closing the water source and moving out all the furniture and other items, our technicians get on with water removal. Using state-of-the-art machinery, they remove excess water from the floor, carpets, furniture, walls in every damaged room. During the entire process, your household equipment is kept safe to avoid losses.
5. Deep Drying after Water Damage
Once the team is confident that all the water is removed, they move towards the drying stage. Using top-quality tools for humidity check-up, they remove the remaining moisture.
6. Final Water Damage Clean-Up in Your Dallas Property
It's not an economical choice to replace the affected furniture, carpet and pieces of home decor. Therefore our team tries to save all the things it can. After removing excess water, our technicians use standard equipment to make things look good as new. Along with cleaning, the professionals carry out sanitizing as required so that your furniture not only looks good, but is safe as well.
7. Restoring and Resettling
It's the last step conducted by our experts. We give another look at everything and make sure that we missed nothing. Once we are particular about the whole house, we start placing things back into their original position.
Full-Service Water Damage Clean-Up and Restoration
Water damage requires immediate action, or else the situation could get worse. At USA Clean Master, we care for our clients and address their concerns in the shortest possible time. Using advanced techniques and industry-approved methods and equipment, we perform water clean-up, remediation and restoration services.
Water damages can occur due to many reasons such as floods, burst pipes, sewage backup, and much more. However, our team of professional and experienced technicians can handle it all. With years of training and experience, our team is the best choice in Dallas-Fort Worth. From small leaks to massive floods, our workers can clean up any mess.
Our services are extended to both residential and commercial areas. Fixing leakages in an office full of cubicles is as convenient as restoring your home after a pipe burst. You can hire our experts for your bathrooms, basements, bedrooms, or garage leaks. Moreover, we provide additional services as well. If you need any of the following services, you can call us:
Mattress cleaning
Mold checkup / remediation
Mold prevention
Sanitizing and disinfecting
In the times of Coronavirus, protecting oneself is very important. The only way to fight against this virus is by cleaning, disinfecting and sanitizing the area you live and work within. At USA Clean Master, we use superior quality chemicals to perform the job.
How Does USA Clean Master Differ from Other Dallas Water Damage Clean-Up Companies?
In case of leakages, emergency water removal services become necessary. However, you can't contact just anyone in the area. What you need is someone trustworthy. Someone who can handle the job with great care. Unlike other companies, we won't keep you waiting. Once you set an appointment, our team arrives at your place to manage everything for you. Handling emergency flood & storm damage clean-up or appliance leakage clean-up isn't difficult for our technicians. Select us today for:
24/7 quick response
100% water removal
All services at economical rates
Efficient workforce
Multiple kinds of services
Professional and friendly team
We strive to exceed your expectations with quality services. Call whenever you need our professional help in the DFW area!
Free online Estimate
We believe in flexible scheduling and can even come on the same day. Call us at 214-432-0227 or just fill out our quick form and get a super fast estimate.