USA Clean Master
Hours: Mon-Sun 8:00am - 8:00pm
Tampa, FL 33616
Type of Service Requested
Your Best Upholstery Cleaners in Tampa, FL
Furniture needs a good cleaning every few months. Dust can settle within the layers of your sofas and couches. So, taking advantage of professional upholstery cleaning services is a must. With the help of USA Clean Master, you can return your upholstery to its original form. Whether you need your sofa and couch to be cleaned or your armchairs or recliners, we have experts and methods to handle each task. Our professionals can perform:
Deep Cleaning
Steam Cleaning
Shampoo Cleaning
Stain and Odor Removal
Deodorization and Sanitizing
All the steps are carried out to make sure that your furniture isn't dirty any longer. After just one call, our team arrives at your desired location and starts with their task. The best part is we even cater to offices, so along with your home furniture, have your office upholstery cleaned as well. You can trust us with your leather couches and delicate chairs because we clean with great precision. We make sure that the fabric and softness of the item are not affected.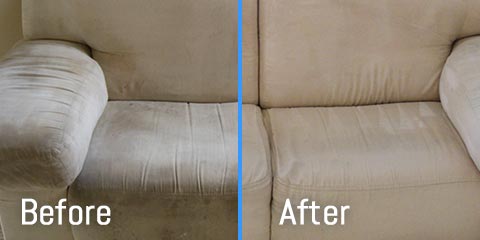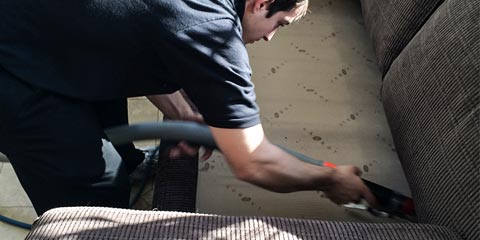 Safe and Eco-Friendly Supplies
We are the number one upholstery cleaning company in Tampa, and all our techniques are environmentally friendly. We use the safest solutions that are approved by national standards. All the cleaning supplies are nontoxic and emit no kinds of dangerous fumes. For us, the environment is as important as our client's happiness. Even the team makes sure that nothing harmful is being used for cleaning your precious furniture. So with our services, your family and environment remain protected. Once we are done with the cleaning, your room will smell amazing.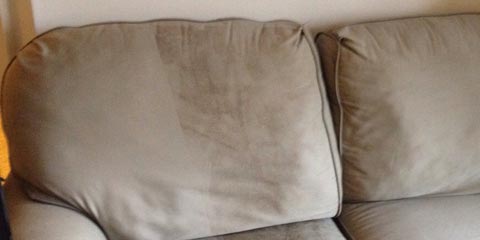 How We Clean Upholstery and Reduce Indoor Allergens: Process
We focus on providing a healthier and long-lasting furniture cleaning experience in Tampa, Florida. Using natural products, we remove dust and dirt from your homes and offices. Our cleaning procedure is conducted in the following way:
Inspection.
Your furniture is inspected to see the material, and amount of dust and stains.
Vacuuming.
An expert uses a heavy vacuum to clear off the dust and soil particles from your upholstery.
Cleaning.
Once the visible dirt is cleared off, we start with the actual cleaning. The piece of furniture is washed thoroughly. Spots and stains are treated using concentrated green cleaning solvents.
Sanitizing.
To remove germs and allergens, all the treated items are sanitized. Often at times, sofas and chairs are full of micro-organisms, invisible to the naked eye. By fogging a sanitizer, one can get rid of all kinds of harmful particles.
Deodorizing.
Along with cleaning, we also deodorize the furniture so that your houses and offices smell amazing. Our cleaning solutions leave behind a great scent. Upon request, we use protectors at the end so that everything remains fresh and clean as long as possible.
With thorough regular cleaning, you can reduce allergens in your living and working environment. We utilize sofas, seats, and couches almost 24/7, and it is not hygienic to sit in contaminated places. Only through proper cleaning, we can save ourselves from harm. Especially people with allergies and weak immune systems need to live in clean areas to avoid health issues. Cleaning upholstery removes a majority of allergens and keeps you healthy.
Leave Cleaning Your Furniture Upholstery to the Experts
We provide clients with exceptional upholstery cleaning in Tampa. All of our methods and technologies are according to the needs of the people. Each one of our team members is highly skilled at performing their job. Our technicians provide services with guaranteed results. After just one session, you will notice how clean your upholstery will look. At our company, customer satisfaction comes before everything else. Our economical pricing and friendly staff will win your hearts for sure. All you need to do is call our local dispatching at 813-699-9992. So, contact us today and allow our furniture cleaners to help you. You can get a free estimate anytime.

Rug cleaning in Tampa, FL is also in our professional services list. If you need our cleaning services, just give us a call.