USA Clean Master's branch in Oakland, CA is devoted to delivering to you first class upholstery cleaning services and worthwhile offers. We are a full service provider that supplies the whole package: from sofa cleaning to car seat upholstery, we clean it all. We're happy to be USA Clean Master representative in Oakland and neighbors. Please call 510-868-1186 to get a free estimate for your house and office.
Sofa cleaning
Sofa Cleaning is highly important and strongly suggested, especially if you are a TV lover. It is the second most used furniture in the house and the first one to get dirty. Even if you didn't spill a drink or get it dirty with food, your couch still attracts dust mites, mildew and other health hazards. USA Clean Master's Oakland branch brings you its sofa cleaning solutions, so you can sit back and stay comfortable.
The sofa cleaning process starts with a powerful and professional vacuuming of the couch, removing all visible dirt. Then, our techs choose between 2 recognized methods, the wet and the dry cleaning, according to the manufactures' instructions.
Dry Cleaning Method
Dry cleaning is used in case your sofa has delicate fibers that retract water. Our techs will spray an absorbent compound with small amount of detergents solvent and very small amount of water. It removes all stains and odors deep inside the couch and also takes less time to dry, as less water is used.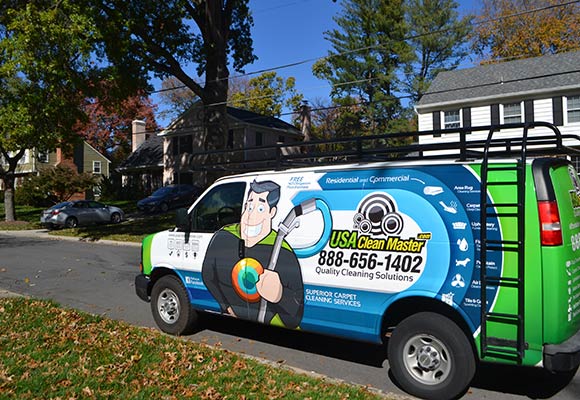 Wet Cleaning Method
In the wet cleaning method we precondition and shampoo the sofa with a pH balance formula, rinsing and drying the couch. Then, we perform a second vacuuming; making sure your couch is sparklingly cleaned. It is important for you to know that not every couch is suitable for this method. We always make sure first that the fabric or leather is compatible and cannot be damaged.
Cleaning Tips
Here are some cleaning tips for keeping a healthy environment for you and your family. First of all, when using any professional service, USA Clean Master's Oakland branch recommends that you make sure the products used are non-toxic and free of any harmful chemicals.
Second, you can help promoting a green industry with green cleaning services. Ask your carpet cleaner if it offers any kind of green services. At last, if your upholstery has stain on it, don't rub it. It will only spread and make it harder to clean. The best way to remove it is with a clean white cloth.
To hear more about our dry and wet cleaning call 510-868-1186. USA Clean Master is waiting for your call.
(*) Our dispatch point - 8th St, Oakland, CA 94607.