Our Professional Rug Cleaning Solutions
Commercial / Residential Jobs
For homes and commercial buildings, we offer exclusive deals. Since office rugs require more effort, thus we use powerful tools to extract the dust and dirt from the surface. Moreover, for commercial cleaning, our rug cleaners use effective cleaning supplies to get rid of all the unwanted odor. Along with offices, we cater to homes as well. For residential appointments, we have specific teams who are experienced in cleaning and drying rugs in minimum time.
Onsite & Offsite Rug Cleaning in Plantation, FL
Whether you want the cleaning to be performed at your home or our facility is your choice. We offer both options and provide the same amount of services for each. For onsite cleaning, the whole process is carried out at your place. Our cleaner reaches your home or office and performs the necessary steps. On the other hand, for the off-site option, clients inform the team in advance. Clients have to roll up and place the rugs aside for our team to pick up. In both ways, we try to facilitate the client as much as we can.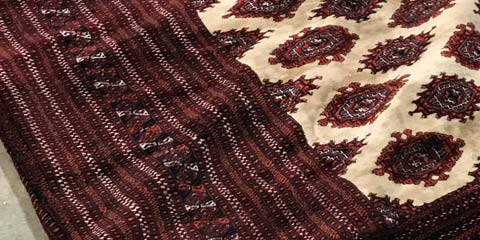 We are Experts in Cleaning Different Types of Rugs
Along with the use of an extensive method, our team provides services for all kinds of rug fabrics. From Oriental rug care in Fort Lauderdale to synthetic rug care, we cater to all needs. You can book a cleaning session for the following types:
Persian
Oriental
Natural fabric
Synthetic
Cotton
Wool
All of these categories are dealt with appropriately. Different detergents and solutions are brought into use to protect the fabric and texture of the area rugs. We don't use the same technique for every type. Since we deal with dozens of items in a day, we know exactly what to use and what to avoid. So, trust our specialists and let them handle the task for you.
Green Rug Cleaning Solutions
Being a top area rug cleaning company in the entire Fort Lauderdale, FL area, we offer modern solutions. For our company, the environment matters as much as our clients. So, keeping in mind the safety of the environment, we use only green, non-toxic, safe for health solutions that emit zero fumes. We check and approve each product before use.
Benefits of Our Professional Rug Cleaning Services
There is a reason why professional cleaning is a good idea. No matter how much effort you put in yourself, you can't clean like professionals. Even worse, the lack of knowledge regarding chemicals and texture could result in unwanted outcomes. Therefore, hiring experienced cleaners can save you money, energy, and time. With just one cleaning session, your rugs would look good as new. Even all the allergens and bacteria are cleared in one go. Sometimes dirt isn't only on the surface but also within the fibers and at the bottommost layer of the rug. To remove deeply embedded dirt, you can't just use vacuums. Only professional cleaning team can efficiently handle the task. By choosing services of rug cleaning companies like USA Clean Master with local dispatch point in Plantation, FL, you can:
Have a deep clean.
Save your rug from harm.
Have that old shine back.
Save time and energy.
Increase the life of your rug item.
Eliminate odors.
Protect your family and indoor environment from harsh chemicals.
From inspection to washing and cleaning, our team does it all for you. Each step is explained to the client in advance, and only after their approval, we start with anything. You won't find more affordable and reliable service providers in Fort Lauderdale than USA Clean Master. Our clients are like a family to us, and we handle their valuables with utmost care.
Free Price Estimates for Rug Cleaning Services in Fort Lauderdale, Florida
We offer flexible scheduling for our valuable customers and can even come on the same day in case our techs are nearby your living or working place. We know the best way how to clean your specific rug. Don't wait, call us at 954-703-4211 or just fill out our quick form and get a super-fast estimate.