USA Clean Master
Hours: Mon-Sun 8:00am - 8:00pm
Baltimore, MD 21202
Type of Service Requested
Dog Ate Your Rug?
Area rugs come in all shapes and sizes. From a modern living room design piece to an Oriental stair runner, rugs are pieces of work and many times financial investments. Unfortunately, no matter the financial or sentimental value associated with your rug, accidents do happen. You are not alone if your rugs have been eaten away by moths. Join the club if your rug fringes have become unwrapped or totally removed. And trust us when we say you certainly are not the first person to have an authentic 18th century hand woven Turkish rug eaten, urinated on or shredded by an excited puppy.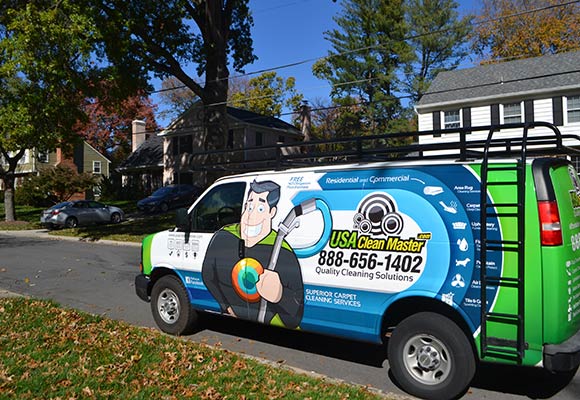 The Craft of Rug Repair
No worries, rug cleaning and repair is a readily available service offered seven days a week by your local USA Clean Master service provider. Just like all of our other services, all of our technicians are fully trained and certified for rug cleaning and repair, however unlike all of our other services, our rug cleaning and repair services will be carried out at our local dispatch factory. Here your rugs will be thoroughly washed and dried and removed of any stains. We employ an excellent staff of gifted craftsmen skilled in the art of rug repair and able to repair bare patches caused by moth damage, match specific color dyes for restoration purposes, re knot missing pile pieces, and more.
USA Clean Master would like to remind you that due to the nature of rug dye and pile fibers, stains must be attended to immediately. Pet urine in particular can cause significant structural damage to a rug's foundation, causing the foundation to become weak and brittle.
We understand that a rug is more than a just a rug and therefore we make a promise to you to treat your property as if it was our own. Thank you for trusting us with your valued possessions.