USA Clean Master membership includes all our cleaning services and helps you to maintain your home or business at low cost, all under one roof.
WHY BECOME A MEMBER
Save Money -
maintain your home or business at significantly lower cost.
Instant $10 off your first order as a member!
10% discount off all subsequent orders (no limits or excluded services)
Personalized deals, package & member-only offers.
Save Time -
No need to scan for different companies for each cleaning issue - all under one roof.
Hassle-free reminder when it's time to schedule your next service visit.
Peace of Mind -
You don't have to compromise on the quality of the service just to save on your cleaning expenses.
Certified through NADCA and IICRC
We have 5 star reviews on Google & Yelp
100% Satisfaction Guarantee on every job we do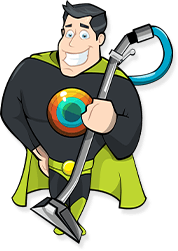 Membership Program Restriction
10%

discount applies from second order onward.
$89 Minimum order required to apply any member discount.
$10 Instant discount for new members on the first order only.
The membership benefit can't be transferred to any third party.
The membership discount applies on all services offered in the member service area.
If during one year no services are ordered, the membership will be automatically canceled.
Cannot be combined with any other offer.