Businesses are being hit hard enough by the Coronavirus pandemic without having to close for days for painstaking disinfection. You need for your employees to be able to get back to the office so they can work.
USA Clean Master can help you get your office back up and running again ASAP with professional sanitizing and disinfecting services.
We offer:
Wipe out for computer workstations, Sporicide fogging and Air duct disinfecting.
Using EPA-registered disinfectants that meet the EPA's criteria for use against COVID-19.
LET'S TALK
We are available & prepared to serve customers safely during this time. We follow all safety guidelines while disinfecting and we are taking extra safety precautions to keep you safe. Our techs wear personal protective equipment at all times.



Here are some of the things our loyal clients say about us:


Katie Sanders
We had a great experience working with USA Clean Master. They worked hard, quickly, and efficiently. They did disinfection & sanitizing for the entire area and also cleaned my ducts system as it was highly important to me. Did an excellent job with minimal mess or inconvenience. Highly recommend
Nancy Stephens
Prompt and professional job. I called them to get the wiping out service. The specialist arrived in time and was very helpful from the very beginning until the end. I would highly recommend this company.
Wipe out
Disinfect the things that are most important! This is hands on, detailed disinfection of work areas and equipment, including cubicles/desks, chairs, mouse/keyboard, and other computer equipment. We use EPA-registered disinfectants that meet the EPA's criteria for use against COVID-19.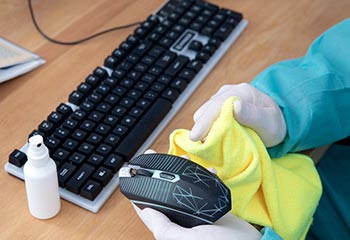 Sporicide fogging
Professional fogging equipment can lightly mist our approved disinfectant solution over larger areas, to ensure your peace of mind that every area in the office has been disinfected. Whether you have 1000 sq ft or 40,000 sq ft, fogging will help you take care of your entire office.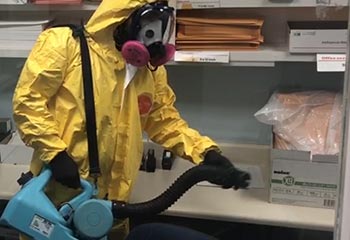 Air duct disinfecting
Indoor air quality is more important now than ever before. Air duct disinfecting by sporicide fogging can help you make sure that the air circulating in your business is clean and clear of viruses, mold, and bacteria. Our technicians are trained and experienced in air duct cleaning and disinfecting.