USA Clean Master's carpet cleaners in San Antonio use non-flammable, non-toxic and biodegradable solutions during the cleaning process. To help you maintain a healthy environment indoors, we offer excellent carpet cleaning services.
Clean indoors is the prerequisite for healthy living, so cleaner rugs, carpets and furniture upholstery ensure fewer health liabilities and allergies.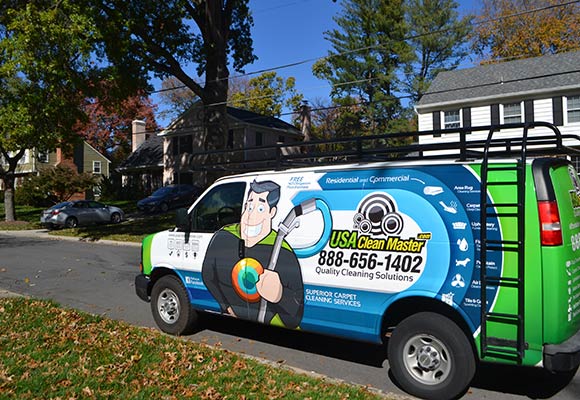 Steam Cleaning / Hot Water Extraction
We highly recommend the hot water extraction method, which cleans carpets from deep down. With periodic cleaning by our steam carpet cleaning service, your carpets will look beautiful for many years to come.
Our team of expert technicians follows warranty requirements and recommendations of all major carpet manufacturers. They take special care while treating stain-resistant carpeting.
At USA Clean Master's San Antonio branch, we pay special attention to heavy traffic areas, pet stains, pet odors and spots. Our treatment options are compatible with carpet material.
Carpet Cleaning Truck Mounted Equipment
USA Clean Master uses the most advanced truck-mounted carpet cleaning system. This plays an important role in removing ground-in soil from carpets and reviving their original appearance.
As part of our carpet cleaning service, we take care of carpet repairs, re-bonding, deodorizing and stain resistant protective coating.
USA Clean Master's carpet cleaning technicians are certified and experts in handling all kinds of carpet materials including the difficult-to-clean silks, velvets and suede.
We begin our work by inspecting the carpets to determine the cleaning method best suited for the material of carpet (we are open to suggestions and try our best to accommodate all your requirements).
Contact us at 210-272-7270 for all carpet cleaning queries. We have a cleaning team ready to meet all your emergency cleaning needs 24 hours, 7 days a week.