The Best of Both Worlds
USA Clean Master in Pittsburgh, PA is the only carpet cleaner you need in Western Pennsylvania. We are a national provider with the personalized customer service you'd expect from a mom-and-pop operation. Nestled in the heart of Allegheny County, we are proud to be a part of your community. We offer professional cleaning services throughout the city and surrounding area.
Why Steam Cleaning?
For today's synthetic carpets, steam cleaning offers a complete cleaning solution. Steam cleaning (or hot water extraction) uses heat and water and our safe, eco-friendly cleaning solutions to gently agitate the dirt away. Then a strong vacuum removes the moisture for soft, clean carpets that dry in a matter of hours. Steam cleaning is simply the most effective carpet cleaning method, and is our expertise.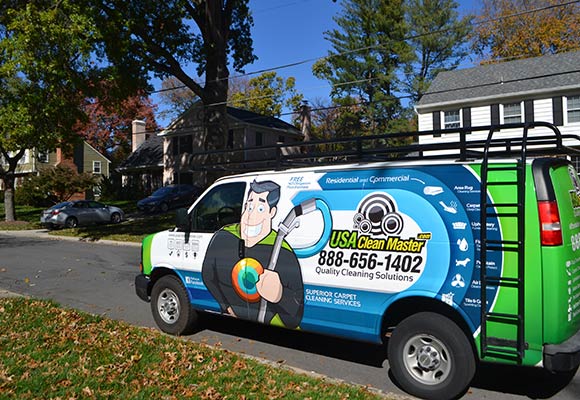 Carpet Cleaning Benefits
Carpet cleaning gives you more than just clean carpet. Here are some of the other benefits:
Carpet cleaning gets rid of allergens - Carpet steam cleaning gets deep into carpets, removing even the most tenacious dirt and particles. This includes dust, dander, pollen, and other allergens that can trigger asthma attacks and indoor allergies. Breathe easier at home or work.
Your carpet will last longer - There is a reason why carpet wear warranties require regular professional carpet cleaning. Friction from walking over carpet will grind the tiny dirt particles into the fibers, cutting them. This will destroy the carpet fiber's luster and spring.
You can love your pets without having to live with pet odor - Accidents happen, even with fully house-trained pets. Carpet cleaning professionals use enzymatic cleaners to safely break down proteins for complete stain removal and odor control.
Superior, Friendly Service
USA Clean Master puts a premium on quality in every aspect, from the agents who answer the phone to the technicians who perform the cleaning for you. And that's not even counting the carpet cleaning! In Pittsburgh, PA, we offer excellent services for competitive prices. Call our office to learn more today.