USA Clean Master
Hours: Mon-Sun 8:00am - 8:00pm
One Boston Place, Boston, MA 02108
Type of Service Requested
USA Clean Master has been providing professional carpet cleaning services in the Boston area for nearly two decades. If you are a home or business owner and considering cleaning your carpet, take a minute to read about our carpet cleaning services. It might help you make a better decision that will extend the life of your carpet.
Carpet Care Facts
The maintenance of most carpets requires attention more often than any other type of flooring. Even if you vacuum your carpet on a regular basis, it still needs a professional carpet cleaning service at least once a year, to extend the life of the carpet and remove all the dirt and dust that collected in the carpet.
Due to the fact that the costs of Do It Yourself carpet cleaning are lower than professional carpet cleaning, many people choose to clean their own carpet. Before you decide between professional carpet cleaning and Do It Yourself carpet cleaning you should be aware of a few common problems that can occur while cleaning carpet.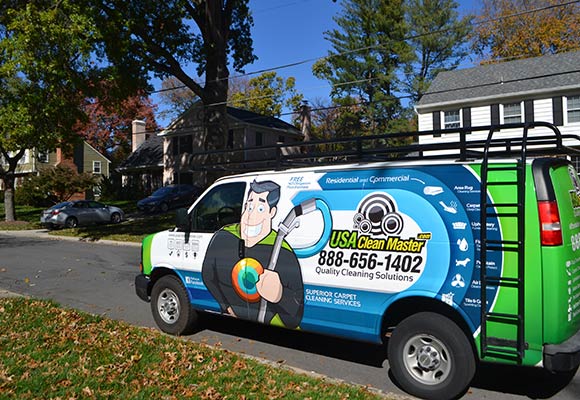 Things You Should Know about "Do It Yourself" Carpet Cleaning
Protection of the wet carpet from furniture - the legs on wood furniture in particular can stain wet carpet transferring the color of the wood stain.
Over wetting - over wetting occurs when moisture is not suctioned out and stays at the bottom of the carpet. After you finish cleaning your carpet, you may not even notice that the moisture remained, but over time moisture in the carpet can cause mold and mildew problems.
Pros of Professional Carpet Cleaning
How do our specialists solve the issue with carpet protection from furniture? In order to protect both your carpet and furniture, USA Clean Master technicians move the small and medium furniture out of the room. For the furniture that they are unable to move, the technicians use foam blocks and foil-backed cardboard squares to protect both the carpet and furniture.
Depending on the type of carpeting fibers, our technicians choose the appropriate supplies and methods (steam, deep, bonnet, etc.) to get the job done in the best possible way for your satisfaction. In addition, we offer green carpet cleaning to our residential and commercial customers in Boston, MA. We use environmentally friendly, safe for health and effective cleaning solutions to make your carpets clean and make you happy.
A professional carpet cleaning is necessary, even if it's slightly more expensive. It will save you money in the long run since it will protect your carpet from wear, extending its life.
USA Clean Master's carpet cleaners are available at 617-532-0630. Call today!