USA Clean Master
Hours: Mon-Sun 8:00am - 8:00pm
Fort Lee, NJ 07024
Type of Service Requested
Furniture Upholstery Cleaning
Remember the last time you lifted up your couch cushions in search of money but instead of coins you found dog hair, straw wrappers, old french fries, and a key? If you had opted to have your furniture professionally cleaned then you would have been bestowed with these treasures long before because USA Clean Master delights in recovering lost goods in the couch. Upholstery cleaning largely encompasses furniture cleaning because, like carpet, furniture attracts large amounts of dust and dander. Just imagine your favorite weekend sweatshirt. How many days in a row do you wear it without washing it? Sofas are exactly the same.
Upholstery For Vintage
If you're like us, you never miss an opportunity to make something out of nothing. And since upholstery cleaning is such a convenient and practical option one can literally walk down the streets of New Jersey and find a treasure trove of chairs, quilts, window treatments, you name it, and make something out of nothing in no time. We can help you bring back the color to a dusty vintage love seat and remove the stains out of that groovy couch that's been sitting outside for days.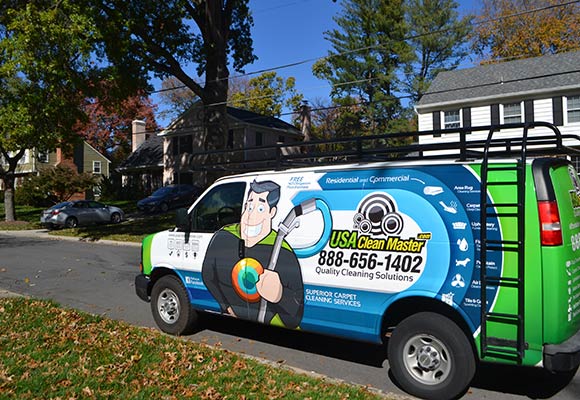 Boat Upholstery Cleaning
New Jersey ranks 27th in the nation for the number of boats registered at 166,037. With all these boats in the water it is no surprise that USA Clean Master has begun to expand our boat upholstery services in New Jersey. Many of our customers are fortunate enough to have their own boats equipped with customized furniture. Rather than spending a fortune on reupholstering boat owners frequently chose to have their upholstery cleaned and brought back to their original color and texture with the help of expert technicians. Mold and mildew stains are typical in any kind of vessel that spends a great deal of time in the water and you cannot avoid some of your upholstery being exposed to some adverse elements. Many boat experts suggest a total upholstery cleaning before storing your boat for the winter months in order to remove as much unnecessary moisture as possible.
Auto Upholstery Cleaning
Cleaning the gunk in your car's cup holder or dog hair on the console is also considered upholstery cleaning. Instead of taking your car to a self service station and only getting the job half way done, let us clean the inside of your car like we have for hundreds of other clients.
If you are not sure if your fabric or material is cleanable or do not fully understand the specific cleaning instructions on your fabric, please feel free to contact our customer service representatives. They will give you a detailed answer to all your questions as well as a free price estimate on this and all of our cleaning services.